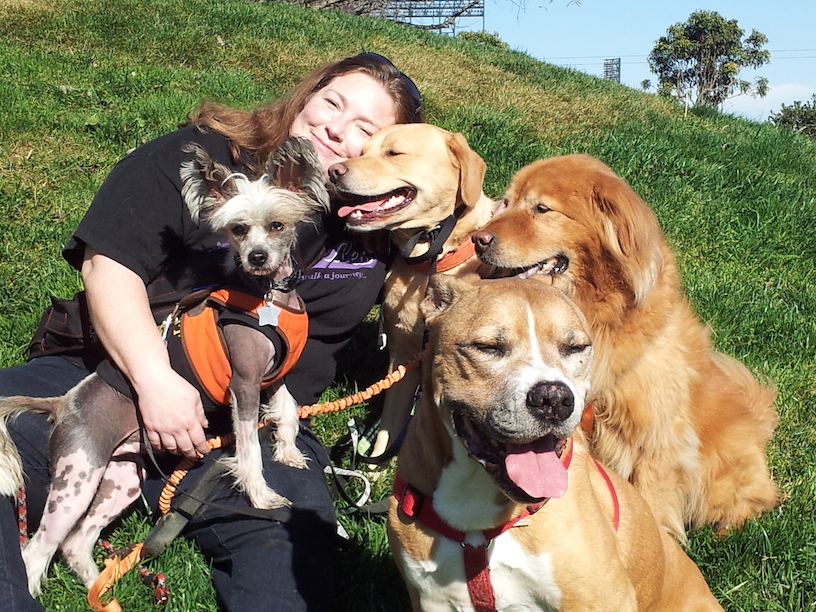 First and foremost, we are animal lovers with experience. We understand that, just like you, your pets have a personality of their own. Whether it's an alpha-dog or a shy pup, a cat that likes high places or a playful kitten, we take the time to get to know each of the animals entrusted to our care and respond accordingly, giving them the attention or leadership that they need. Just like your pets, our team has individual talents that they bring to our pack.
Dani walked for and co-owned another dog-walking business for several years and then in 2015, along with Manager Keith Churchill, founded Dani's Barks and Rec. Dani and Keith each bring their own unique way of handling and caring for your dogs and pets to our team. We strive to offer love and care to your pets as if they were our own.

"I was born in San Jose but grew up on a small farm in Albany, Oregon. In addition to pet dogs and cats, we had a horse, chickens, ducks, turkeys, and sheep. I absolutely loved my chickens. I hatched many in my small bedroom, and even let them sleep in my bed.
"I moved back to the Bay Area for college with my Iguana Hamilton, where I studied Biology with an emphasis in Behavioral Ecology, and have been here ever since. "I've always loved animals and am excited and grateful that I get to walk dogs professionally everyday. I often look around at those smiling, fuzzy faces and cute, wagging bottoms and think about how lucky I am to have a job like this. I particularly love "long'n'low" dogs – they are beautiful to my eye. I've received dog walker training and animal first-aid/CPR through Mighty Wolf and hold a San Francisco Commercial Dog Walker permit.
"I've had my pet Uromastyx lizard, Arban, for fifteen years and am oddly allergic to him. More recently, I was found by a cat named 'Stache who promptly moved in. I am also a metal artist and I enjoy Star Trek, Batman, and bird-watching."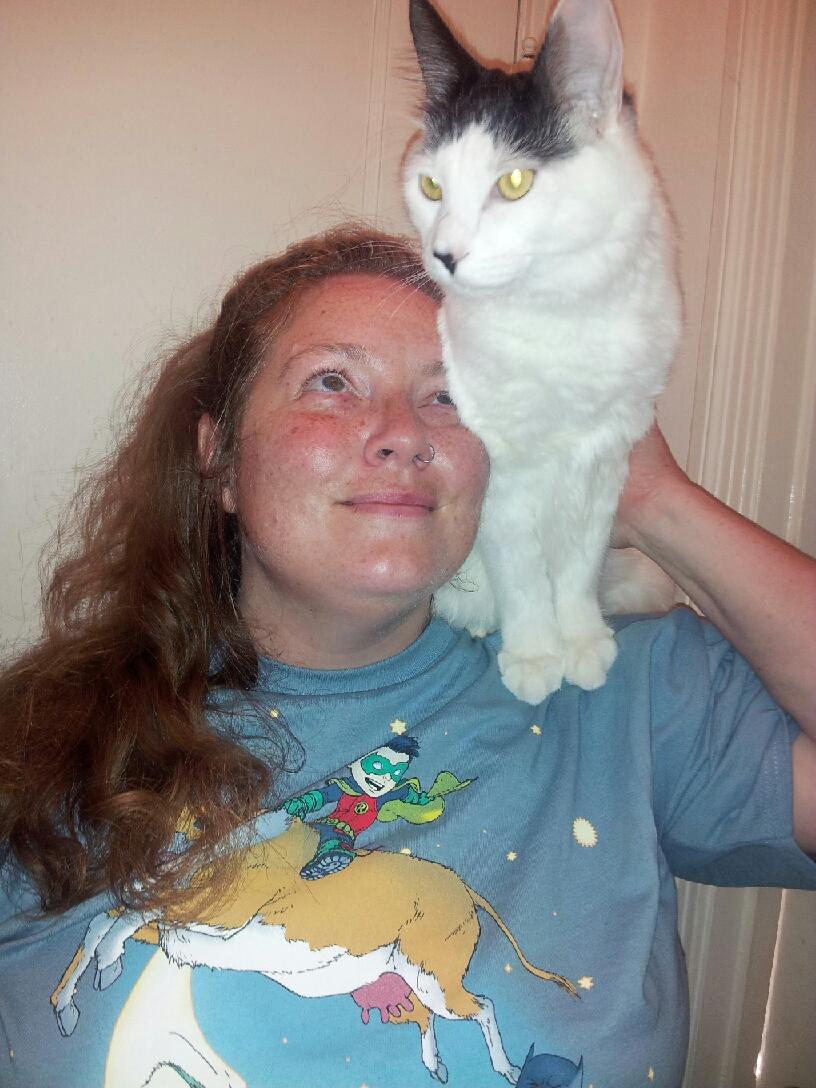 "I grew up in Fremont, California. My family loves animals. We had a pet dog, Sasha, from when I was born until I was 15. For a while we raised rabbits, and then we switched to raising parakeets and cockatiels. We also had two pet goldfish that each lived for over 10 years, several zebra finches, three cats and a variety of other animals in our family including a lovebird, a parrot, and a gopher snake.
"After moving out, I was the guy that looked after my roommate's pets — feeding the cats and walking the dogs. I've never been in a home without at least one pet! My current "roommate" is Dani's Uromastyx lizard Arban.
"I work as an accountant and provide accounting, business, and managerial support to Dani's Barks & Rec, as well as being a back-up walker when I am lucky enough that they need me.
"I proudly graduated in the first class of San Francisco Disaster Preparedness Coalition for Animals, Disaster Animal Response Team (DART) training and Animal First Aid courses in 2011 and am ready to help take care of pets and animals in the event of a disaster. In my spare time, I like to read comic books, play Dungeons & Dragons, and create my own comic strip Goblyn's Comics."